Have you ever heard about medical malpractice lawsuits where you get the compensation for the medical costs, pain, and suffering that has been caused by some dangerous drugs? However, the decision for filing a medical malpractice lawsuit is not an easy job.
For people who have been continuously in and out of hospitals for several illnesses, the concept of confronting doctors or manufacturers is something that they don't want to deal with. A few people might feel as if no one will understand them because doctors have such an apparently solid reputation in the field.
Because of this, people who have been harmed by doctors believe that a medical malpractice lawsuit will not make any difference to them. However, the truth is that medical malpractice lawsuits are specially brought for the people who have been mistreated and suffered from life-threatening side effects.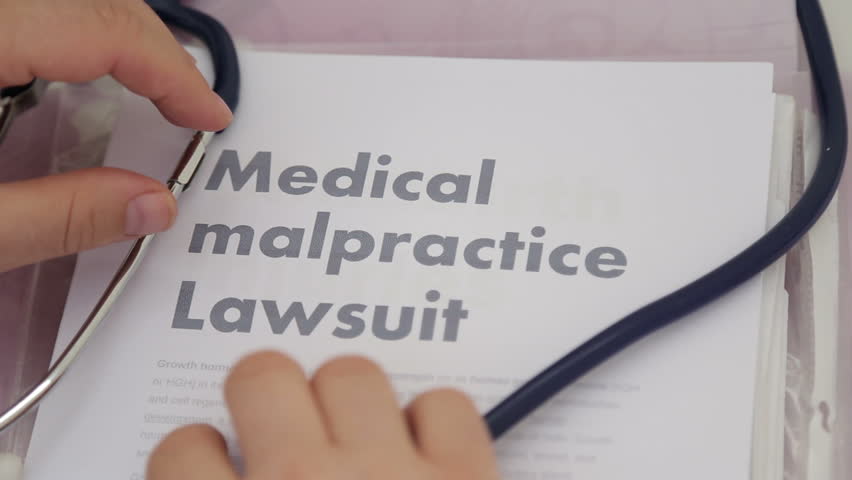 So, if you any doubts about your legal rights, or if you or your family member has suffered at the hands of an irresponsible doctor or manufacturer, an experienced medical malpractice lawsuit can help you. Moreover, here are a few medical malpractice lawsuits that have been filed in the US.
Roundup cancer lawsuit
Monsanto's Roundup, the most widely used weed killer in the world has been found to cause cancer. Roundup was believed to be safe for regular use. However, it has resulted in more than 1,100 roundup cancer lawsuit throughout the country against Monsanto alleging that Roundup caused them non-Hodgkin's lymphoma cancer.
Persons around the US who were diagnosed with non-Hodgkin lymphoma, multiple myeloma, and leukemia after Roundup exposure are eligible to file a case against the global agri-giant Monsanto to recover compensation. Hiring a roundup cancer lawyer can help you to file cancer claims against Monsanto.
Tasigna Lawsuits
It has been found that people after taking Tasigna for treatment of blood cancer known as chronic myeloid leukemia have suffered from serious complications associated with the heart diseases, limb amputations, and even death.
The other side effects of Tasigna include:
Atherosclerosis

Peripheral artery disease (PAD)

Coronary artery disease (CAD)

Carotid artery disease

Hardening/narrowing of the peripheral arteries

Heart attack

Stroke

Angina

Other arterial diseases

Blood disorders

Blood clots
People who have suffered from such side effects of Tasigna are entitled to receive compensation for their medical expenses, suffering through filing Tasigna lawsuits against Novartis. There are a lot of attorneys for tasigna that offer no-cost no-obligation Tasigna lawsuit case review.
You can also visit http://tasignalawyer.com/ and consult with a Tasigna lawyer for the free no-obligation case review.
Essure Lawsuits
Thousands of women who got Essure Permanent Birth Control device implanted suffered from serious essure problems and complications such as back and pelvic pain, bleeding, organ perforation. Apart from this, it has been found to cause serious problems such as ectopic/unwanted pregnancy, miscarriage and even death.
More than 750,000 women have been implanted with Essure to prevent pregnancy in the United States. Women who have suffered from Essure complications can file Essure lawsuits to recover compensation.
Lawyers handling Essure side effects lawsuits provide free, no-obligation case reviews to women and families meeting this description.
Ethicon Physiomesh Lawsuits
Physiomesh- a hernia patch made of flexible, polypropylene materials is used for the repair of ventral (abdominal) hernias. But it has been found to cause hernia mesh recurrence with significant problems in many patients.
People who have suffered from hernia mesh complications or required revision surgery are entitled to the compensation through a hernia mesh lawsuit against Ethicon. For this, you can browse http://www.ethiconphysiomeshlawsuits.com/ and consult Physiomesh attorneys to win your case.
DePuy Knee Lawsuit
DePuy knee replacement systems which were designed to help people with limited mobility have been found to cause severe complications such as tissue and bone damage.
People who have suffered from DePuy knee complications such as pain, infection, bone loss, amputation are entitled to file a DePuy knee lawsuit against Johnson & Johnson. To know more, you can also visit http://www.depuykneelawsuit.com/.